STAR Forward Pi0 Detector Installation Progress
Installation of calorimeter south of beam on west tunnel platform extension in STAR Wide Angle Hall. The calorimeter consists of:
a preshower consisting of an enclosed Pb sheet followed by a seven element array of 3.7cm × 3.7cm × 45cm Pb-glass detectors.
a shower maximum detector (SMD) consisting of triangular cross section scintillator strips. The SMD has two orthogonal planes.
a 7×7 matrix of Pb-glass detectors, individually wrapped in aluminized mylar reflectors. Also visible in the pictures below are optical fibers that transmit light from a blue light-emitting diode to each Pb-glass detector.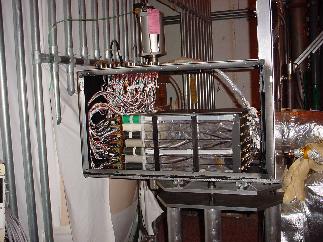 Looking north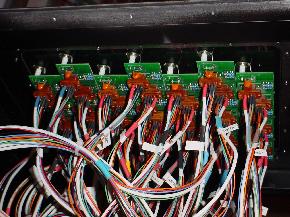 PMT base connections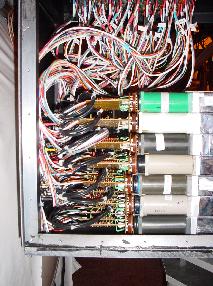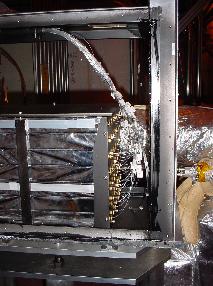 LED fibers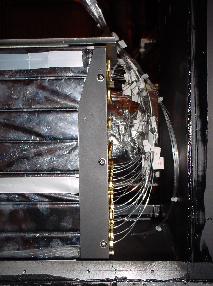 Back
Last update: 19 November 2002