STAR Forward Pi0 Detector (FPD)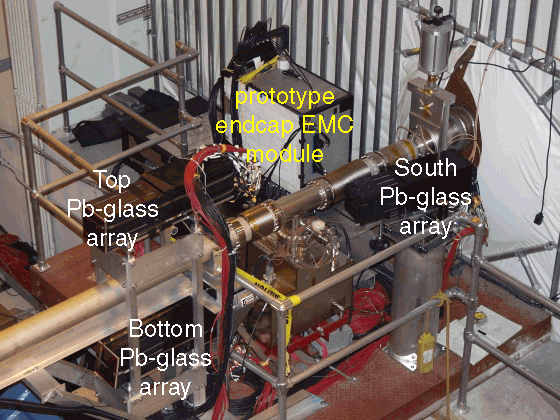 The FPD was mounted on the east tunnel platform extension, ~750 cm from the STAR interaction point for the FY01/02 run. Its purpose is to measure energetic photons produced in collisions at the STAR interaction point. For that run, two different technologies were tried:
the north calorimeter (Yellow beam left) was a lead-scintillator sampling calorimeter capable of measuring longitudinal and transverse profiles of electromagnetic showers.
the south calorimeter (Yellow beam right) was a 4×4 array of 1.5" × 1.5" × 18" Pb-glass detectors constructed by the IHEP, Protvino group for the E-704 experiment at Fermilab.
the top and bottom calorimeters (above and below the beam pipe) were similar to the south calorimeter.
Back
Last Update: 12 Mar 2002
LCB