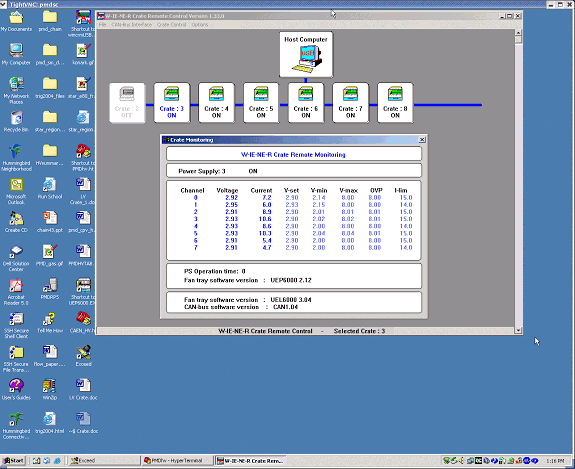 10.

Now to compare the values shown in the window please
LVPS look up table is also attached at the end of the manual.
11

. Similarly for other crates follow the same procedure.
12.

Incase the crate is turned OFF, to turn it ON please right
click on that particular crate and select the option "

Switch
ON

". Otherwise select the crate by clicki

ng left mouse ( it
should be highlighted in blue colour ) and then click on the
"

crate control

" shown in the menu of the W-IE-NE-R crate
remote control window. Select option "

switch on

".